Changing the way we live
If everyone consumed natural resources at the rate we do in Northern Ireland we would need three planets to support us.
Our average individual 'ecological footprint' - a measure of our individual demand on the planet's resources -was measured in 2008 as 4.85 global hectares per person, far above the 1.8 global hectares which represent a sustainable, fair 'earthshare.'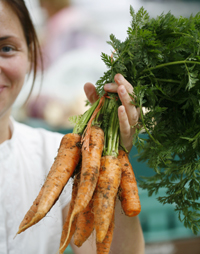 Moving Northern Ireland from costly and wasteful 'three-planet-living' to a One Planet Future requires action at many levels by individuals and communities, businesses and government.


WWF's experience indicates that while individuals and communities can do much to reduce their footprint through simple lifestyle changes, (and save money and enjoy health benefits in the process), we also need action by government and business to make the changes necessary to make a one planet future possible.

---
WWF has been working for a number of years to encourage the use of ecological footprinting by governments and businesses around the world to help develop policies which will deliver sustainable living.

WWF Northern Ireland is also working with government and people in Northern Ireland using ecological footprinting to help guide future policies and individual and community actions which will lead to healthier more sustainable One Planet Northern Ireland. We are calling for: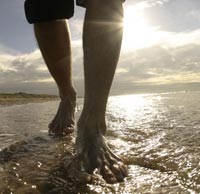 • The Northern Ireland Assembly and Executive to adopt the reduction of Northern Ireland's ecological footprint as a key target and headline indicator in Northern Ireland's Sustainable Development Strategy

• Government Departments to produce clear plans on how they will contribute to reducing Northern Ireland's ecological footprint, clearly addressing the key components of footprint - food, energy, transport and waste

• Councils to adopt the use of ecological footprinting to measure their progress in meeting their statutory duty on sustainable development

• Communities and individuals to use ecological footprinting to help identify what changes and choices they can make to reduce waste, avoid unnecessary costs, and lead healthier more sustainable lifestyles
---
Recent Campaign Successes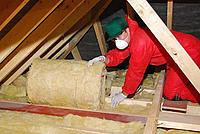 Northern Ireland Energy Efficiency Rate Rebate
Find out how the WWF campaign helped achieve the Northern Ireland Energy Efficiency Rates Rebate, the first piece of legislation in the UK to link household rates to household energy efficiencies. This scheme will start in Spring 2010.

One Planet Community at Magheramorne
WWF Northern Ireland has been campaigning for the sustainable redevelopment of the Magheramorne quarry site for over ten years. In 2009 the DoE granted outline planning permission for the One Planet Community at Magheramorne. This is due to be a worldclass exemplar of sustainable living and the leading eco-village on the island of Ireland. Building is due to commence in 2010.