Campaigning
We sometimes run high-profile global and local campaigns to make sure urgent issues get the attention they deserve.
Campaigning is particularly effective when lots of people get involved. Your help, whether vocal or financial, is always appreciated.

It's a crucial time – the choices we all make in the next few years will have a huge influence on our world. By acting together, we can achieve much more.


Sorry, to view this video you need Flash and javascript enabled.
Take part in one (or more) of our current campaigns...
Adopt a river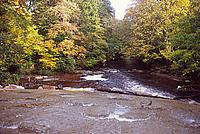 The Our Rivers NI Campaign lets you feed into the 26 NIEA Local Management Area Plans for Northern Irish rivers.
This is your chance to help ensure water quality standards are acheived.
Adopt your local river, make your concerns heard at the Northern Ireland Assembly - Stand Up For Your River


---
WWF's Earth Hour 2011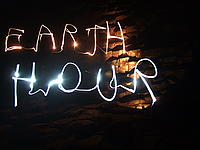 Back by popular demand, Earth Hour 2011 aims to bring together over one billion people to switch off lights for one symbolic hour on 26 March. There is power in numbers – so let's all switch off to show we care about people and wildlife threatened by climate change.
---
Help protect our seas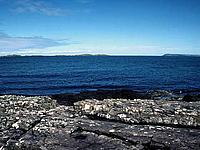 Northern Ireland is lagging behind Scotland, England and Wales with a Marine Bill not due until 2012. WWF Northern Ireland wants a locally accountable Marine Management Organisation, along with Marine Spatial Planning and Marine Protected Areas to be part of this bill.

Find out more about our Marine Bill campaign
---
Vote Earth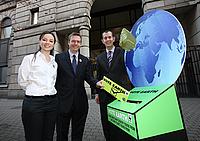 Over 1,600 of you along with over 25,000 from the rest of the UK signed our call for a global climate deal at Copenhagen in December 2009 - Thank You!

Although the outcome of the summit was disappointing, you were part of an unprecedented show of public support for action on climate change, and we'll be building on the momentum in 2010 to keep the pressure on world leaders to ensure a safer, cleaner future for people and the planet. Watch this space!

See your votes being delivered to Ed Miliband
---