About WWF Northern Ireland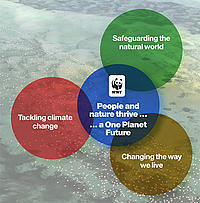 WWF has been active in Northern Ireland since 1998 working with government, businesses, communities and individuals to encourage protection and management of our own precious natural environment and to reduce the demands which our lifestyles are making on the wider planet.
Our key priorities in Northern Ireland are:
Safeguarding our rivers and lakes
Safeguarding our marine environment
Tackling climate change
Promoting sustainable living

WWF Northern Ireland work with partners in the Republic of Ireland on all-island issues such as rivers, seas and energy matters.
---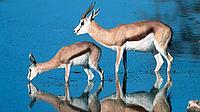 All about WWF
Find out more about us - our guiding principles, how we govern ourselves and spend our money, and information about our trustees and ambassadors.
---

Why we make a difference

A number of factors make us a powerful force for change on the world's most serious environmental problems.
---

Our plans for the next five years

Find out how we plan to tackle the most serious environmental problems facing our planet in the coming five years.
---